---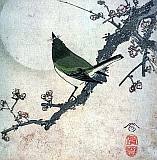 ---
Gendai Haiku
Please click on any of the photos to the right to view subtitled video interviews, translations of poetry, biographies, and additional materials.
Gendai haiku is modern Japanese haiku. These pages represent selections from video interviews and translations of haiku criticism & poetry of six contemporary haiku poets (gendai haijin), now living in Japan. Contemporary senryû gendai senryû) is also represented. These interviews have been conducted between August 2006 – August 2007.
---
The Disjunctive Dragonfly
A New Approach to
English-language Haiku, 2013
Additional Haiku Research
Site-creator (two part) interview:
here
and
here
Download Videos & Contact
---
Research supported by a the Japan Society for the Promotion of Science (JSPS) Grant-in-Aid for Scientific Research and the Japan Ministry of Education (MEXT), Kakenhi 18520439 (2006-07), Kakenhi 21520579 (2009-11).
Richard Gilbert, Ph.D
Faculty of Letters, Kumamoto University
---
German Site
---